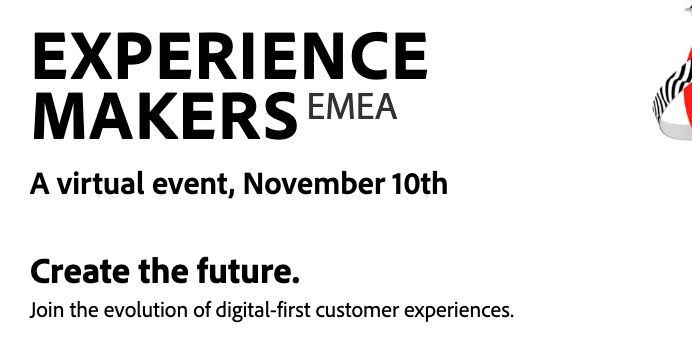 A virtual event, November 10th
Create the future.
Join the evolution of digital-first customer experiences.
It is a virtual conference where leaders and innovators from a range of industries share advice on how to succeed as an Experience Maker. Our panel of guests will discuss where technology is headed, how to understand your market, and how to grow your personal brand.