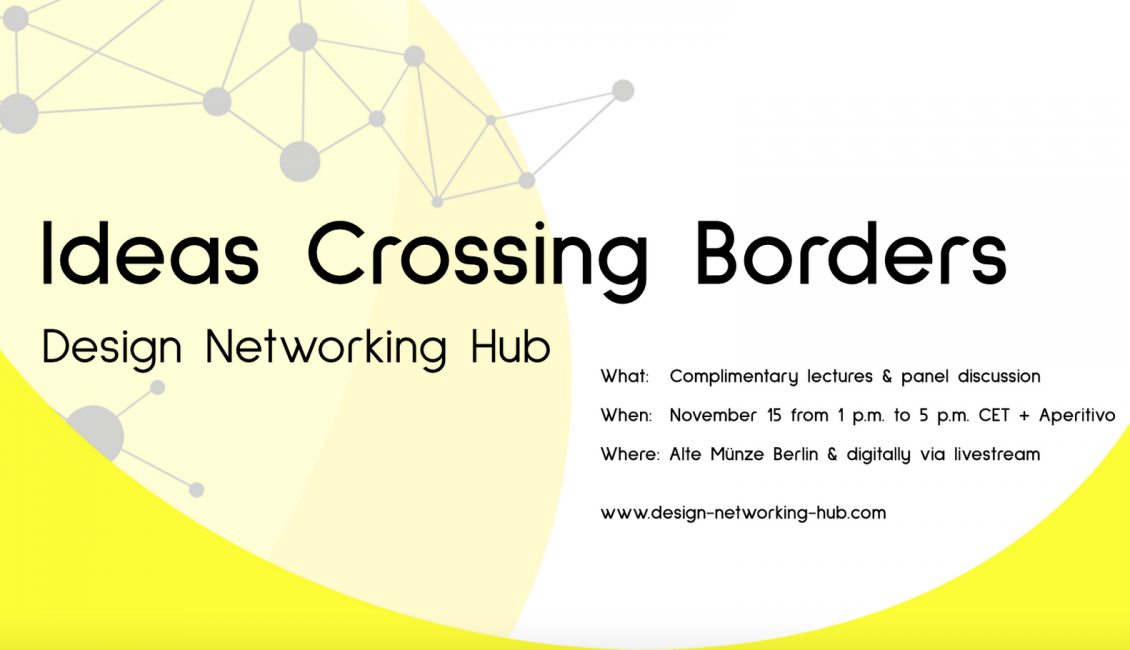 Successful international cooperation is crucial for solving global problems, achieving the 17 UN Sustainable Development Goals and other challenges. We need the knowledge and skills of many who think and create together. Different cultural backgrounds and perspectives that feed into solutions and ideas are the strength of such projects.
The German Design Museum Foundation therefore invites you to the "Ideas crossing borders" conference on 15 November 2022. With an open discourse on challenges, their solutions and many practical examples, we want to inspire intercultural cooperation and mutual learning.
Among the expected guests and speakers will be Lars Krückeberg (GRAFT), Kimia Amir-Moazami (Young Designers Circle, World Design Organization), Samson Malaki and Kyesubire Greigg (Design Kenya Society), Marie Kuter (International Committee of the Red Cross), Lilac Osanjo (University of Nairobi), Mona Mijthab (Mosan; Zurich University of the Arts), Julia Kostial (German Design Museum Foundation) and Lutz Dietzold (German Design Council).
Furthermore, the teams of our Design Networking Hub pilot group will present their results, challenges and learnings.
The event will be moderated in English by writer and architectural designer James Taylor-Foster.
Participants are invited to join the discussion and share their own experiences.

The event will be held in English and in a hybrid format on site in Berlin and digitally at the same time.
When? 15 November 2022, 1 PM - 5 PM CET + Aperitivo
Where? Alte Münze (Molkenmarkt 2, 10179 Berlin) OR digitally via livestream.
Participation is free of charge.