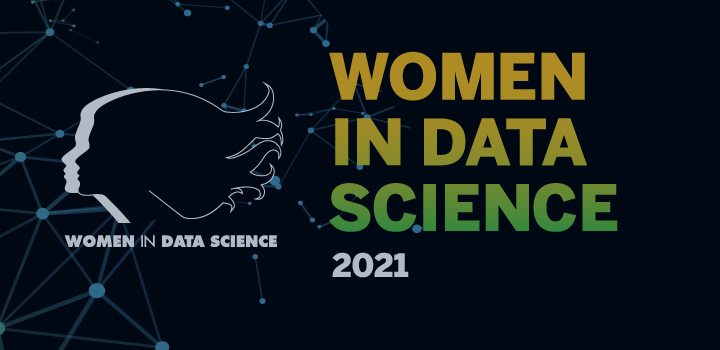 Fostering female leaders in data science!
Women in Data Science (WiDS) Worldwide aims to inspire and educate data scientists worldwide, regardless of gender, and to support women in the field. Since 2016, SAP has been a proud collaborator and sponsor of WiDS as we seek to empower women to pursue careers in STEM.
Take a minute and think about data science... now join us to reimagine data science and explore all the depth and breadth this field has to offer.
When thinking about data science, many people picture computer scientists or statisticians. However, companies and government agencies express their interest in employing social scientists with strong quantitative skills to execute on data science projects. Social scientists place data into the context necessary to help discover meaningful data-based insights from business transactions, telecommunication networks, websites, and more, including flaws in the data and potential biases.
Agenda & Speakers
2:00-2:05 pm (CET) Opening Moderator Katrin Redmann Global Lead Innovation Portfolio, SAP SE
2:05-2:10 pm (CET) Welcome Dr. Katharina Schäfer, Head of SAP University Alliances
2:10-2:30 pm (CET) Keynote "The need for new perspectives in Data Science"- Prof. Dr. Frauke Kreuter, Ludwig-Maximilians-University and University of Michigan,
2:30-3.20 pm (CET) Talks- Sideways into Data Science
"From Social Science to Data Science" - Polina Mosolova, Data Scientist, SAP SE
"Encouragement for the Next Generation"– Julia Stempfle, PhD Candidate at the Data Science and AI Division at Chalmers University of Technology Sweden
"Team Resource Management and Leadership Principles from Aviation - Leila Belaasri, Pilot Lufthansa
"Women in Innovation"– Dr. Simone Burel, Founder & CEO of LUB GmbH
3.20-3.50 pm (CET) SAP Expert Panel- Data Science in Analytics, Sales & Product Development- Moderation by Hannah Sperling
Speakers
Dr. Fei-Yu Xu, Global Head of Artificial Intelligence Product and Innovation, SAP SE
Dr. Susanne Beckers Head of Infused Intelligence, Intelligent Data & Analytics, SAP SE
Dr. Sarah Detzler, Competence Lead for Data Science & Machine Learning, Technical Presales, SAP SE
3.50-4.00 pm (CET) Q&A and Closing
4.00-4.30 pm (CET) Virtual Networking