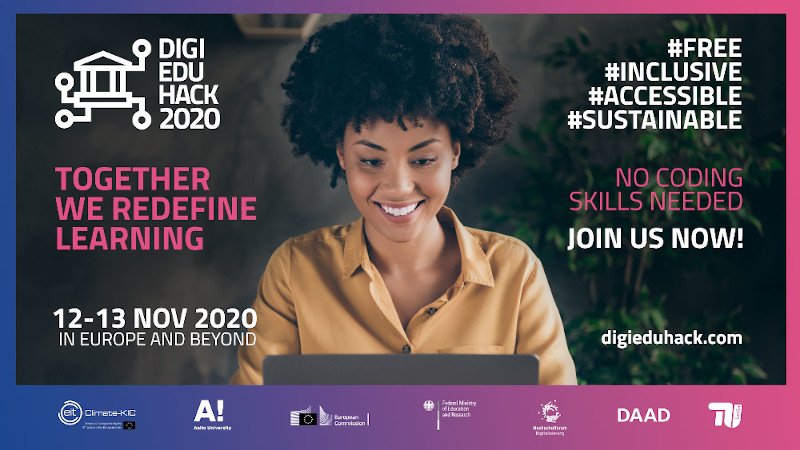 DigiEduHack has been created with one Agoal in mind:
relying on co-creation and userdriven innovation to change digital education, one challenge at a time.
DigiEduHack is unique by nature: truthful to the uniting spirit of the original hackathons, it's the only existing innovation platform that gathers at the same place educational stakeholders from preschools to higher education, companies, public libraries, public authorities, innovation hubs, entrepreneurs, start-ups, associations, NGOs, cities, students, enthusiasts,
citizens.
More than an event, DigiEduHack is a pluridirectional movement that uses the energy of co-creation to empower both hosts and participants in solving the most challenging issues in the world of digital education.
Free, inclusive, sustainable
Each global winning team gets 5000€
Join now and change the future of education