always embodied the idea of coming together to challenge, discuss the world's difficulties and to change them. As in 2021 we certainly won't stop. With regard to the still ongoing, unforeseen disruptions to daily life, we can't and also don't...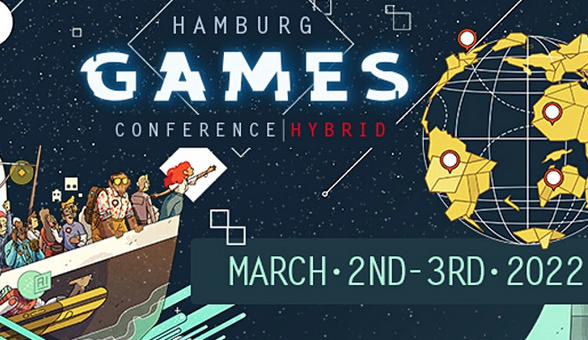 HYBRID 2022 – This year's conference topic: Moving Markets. The annual Hamburg Games Conference has been a permanent date in the calendar of the international games industry for over 10 years. As one of the most important B2B events for...
Die Integration digitaler Medien – insbesondere spielerischer Formate – in die Museumspraxis ist für die Erschließung neuer Besuchergruppen von grundlegender Bedeutung und dient damit als Indikator für die Zukunftsfähigkeit der Institution Museum insgesamt. Aufgrund der anhaltenden Covid-19-Pandemie und des gesteigerten...